API Solutions
Corticoids & Hormones
Corticoids and hormones easily rank among the most versatile and widely used APIs today. Both these API families have widespread applications in both human health and veterinary care. 
Backed by nearly 70 years of expertise, EUROAPI has the largest corticoid portfolio on the market and is the only European corticoid manufacturer offering a fully integrated production process. 
Production site
All EUROAPI corticoids and hormones are produced at our Vertolaye site in Puy-de-Dôme, France.
This site includes the Vertolaye Micronization Center, a dedicated Center of Expertise enabling EUROAPI to provide custom particle sizes as needed.
Fluticasone propionate has recently been added to our corticosteroid portfolio.
People with respiratory difficulties can breathe a little easier thanks to the latest addition to EUROAPI's corticoid portfolio: Fluticasone propionate.
This corticoid's rate of bioavailability and efficacy is highly dependent on achieving FPD (fine-particle doses) via micronization, one of EUROAPI's key areas of expertise. Decades of experience with micronization technologies have enabled us to manufacture fluticasone propionate with an exceptionally low amorphous content—one of the main factors influencing APSD (aerodynamic particle size distribution) stability.
Available in both micronized and non-micronized grades, fluticasone propionate is fully compliant with European and U.S. pharmacopeia standards. Samples are already available to start the qualification process.
Quality
EUROAPI provides you with active ingredients that meet the highest pharmaceutical standards. 
At EUROAPI, we are constantly reinventing both ourselves and our technologies to meet your evolving needs.
Wherever in Europe your product is developed and manufactured, all our offerings meet the latest regulatory and quality requirements through active monitoring and a reliable, high-performance supply chain.
Our geographical coverage includes large countries such as China and Russia. We also have local regulatory expertise across Europe, the U.S. and Japan. 
Our industrial sites are certified by the EMA(1), FDA and PMDA(2) , and we operate in full compliance with GMP standards. 
All our sites inspected by the FDA (US) and EMA (EU) enjoy outstanding regulatory and quality track records [no critical remarks]
110+ successful on-site client audits between 2018-2020(3)
(1) Except our Haverhill site which is certified by the MHA
(2) Except Elbeuf which has not been inspected
(3) No audits have led to client loss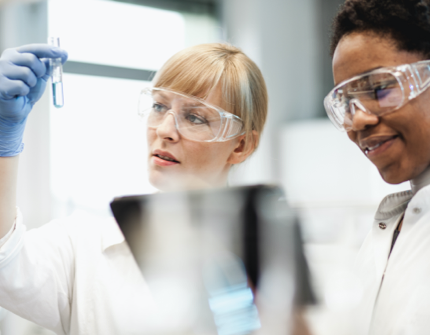 Premium Customer Service
EUROAPI supports your business by delivering tailored solutions and a long-term partnership approach that ensure constant peace of mind.
We listen to and work closely with you in a fully integrated way, offering you customized solutions.

Our strength lies in the diversity of our people and expertise. Dedicated team members assist you at every step of your project, from process development to market authorization, and throughout your product's lifecycle.

We can help you ensure successful product launches and growth in markets worldwide through our network spanning 80+ countries.