ABOUT US
Purpose and Strategy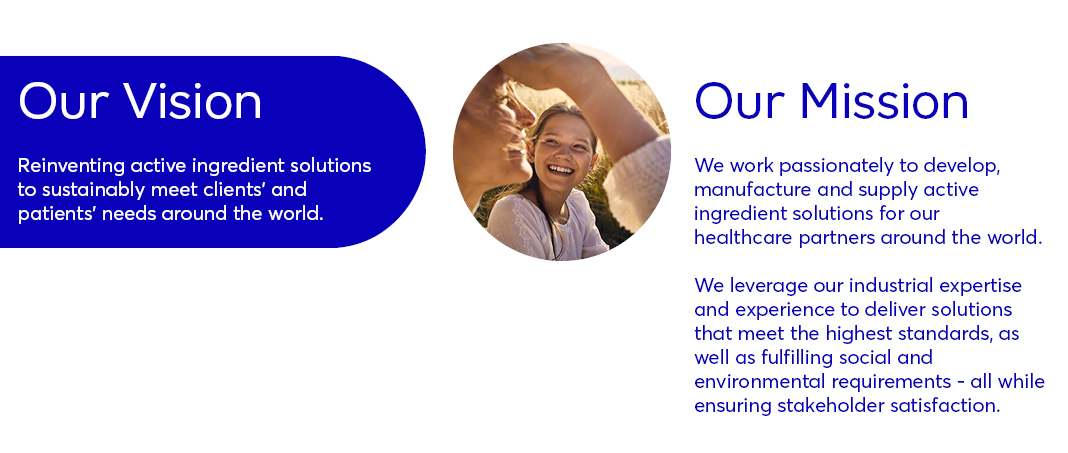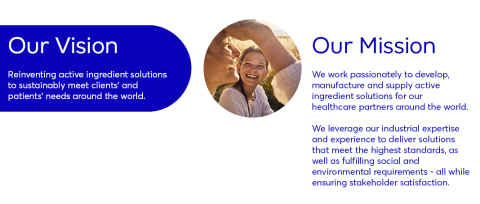 Our values
TAKING OWNERSHIP
We are accountable for what we do, always acting with the company's interest in mind. Adaptable and resilient in the face of change, we enhance excellence in execution. We focus relentlessly on our goals – and chart the smartest route to reach them.
DRIVEN BY OUR CLIENTS
We create value by putting our clients at the center of everything we do. We meet their needs for quality solutions by striving for best-in-class performance. And we drive innovation to address their future expectations.
ACHIEVING TOGETHER
We empower our people for greater positive impact. All employees are encouraged to communicate openly and directly. We build trust by sharing achievements and challenges in a transparent way, and listening to other people's perspectives. We expect employees at every level to reach for greatness.
CARING FOR ALL
We value and respect our stakeholders: our own people, our clients and patients, our partners and the environment. Never compromising on integrity and ethics, we promote a safe, inclusive environment and nurture talent. We build resilient supply chains to ensure a steady supply of quality products. And we seek new ideas to improve our environmental footprint.
BRING OUR CULTURE TO LIFE IN THE WAY WE WORK EVERY DAY.
We believe that:
Our culture will enable career development and talent management
How we do things is as important as what we do
Values and related behaviors are relevant to each of us
They set out how we achieve our goals and help us "do it right."
Our positioning
With approximately €1 billion in expected sales in 2022, EUROAPI will rank #1 in small molecules APIs, and our strong innovation and R&D capabilities allow us to accelerate our development in more complex molecule segments through CDMO.
At approximately 200 APIs, EUROAPI offers one of the largest portfolios in the industry, addressing a wide variety of patients and providing coverage for more than 80 countries.
Our strategy
A three-pronged approach aligned with our vision: