ABOUT US
Environmental, Social and Governance
« I strongly believe that the success of our company lies in its capacity to adapt to tomorrow's challenges.
Our responsibility as a company is to provide sustainability and resilience to the pharmaceutical value chain. »
Karl Rotthier, Chief Executive Officer
A collaborative approach
Building a unique ESG strategy requires diverse inputs. So, we opened a dialogue with more than 1,200 internal and external stakeholders in 30 countries through a survey.
Employees, clients, suppliers, investors, non-profits and others were called upon to share what they expect from an innovative, sustainable industry leader. Their insight was invaluable and gave us a well-rounded foundation for shaping our key commitments.
The findings of our global survey helped to define our ESG priorities. The resounding takeaway was that expectations are at an all-time high. We look forward to rising to the occasion. We've identified a range of priorities, which align along 4 commitments.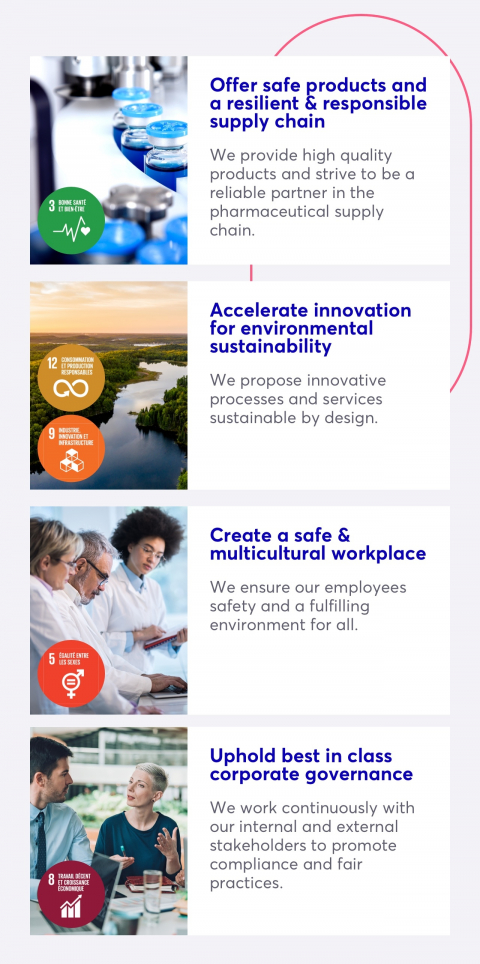 Our stakeholders
ESG is about taking our stakeholders expectations into our strategy. Who are they?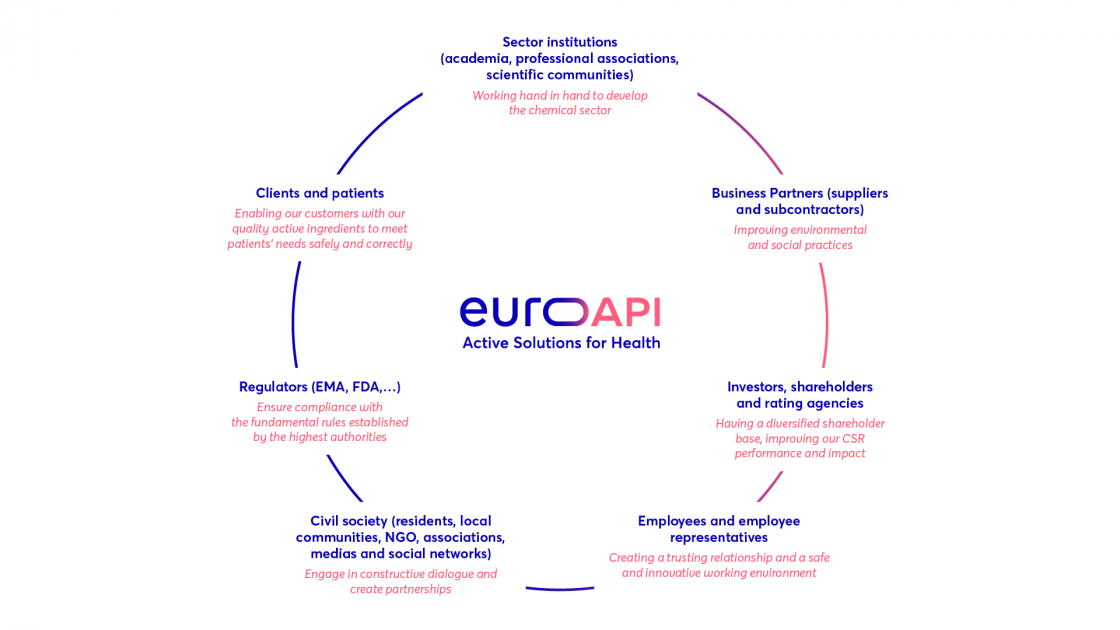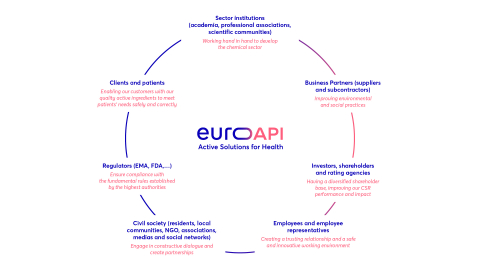 Developing a differentiating ESG strategy requires a wide range of contributors.
Therefore, in 2021, we opened a dialogue with over 1,200 internal and external stakeholders through a survey covering 30 countries.
The responses to this survey have helped us define our main commitments.
Materiality matrix
What are our stakeholders' most material expectations?