6

production sites based in Europe

80+

countries covered by our sales
Our management team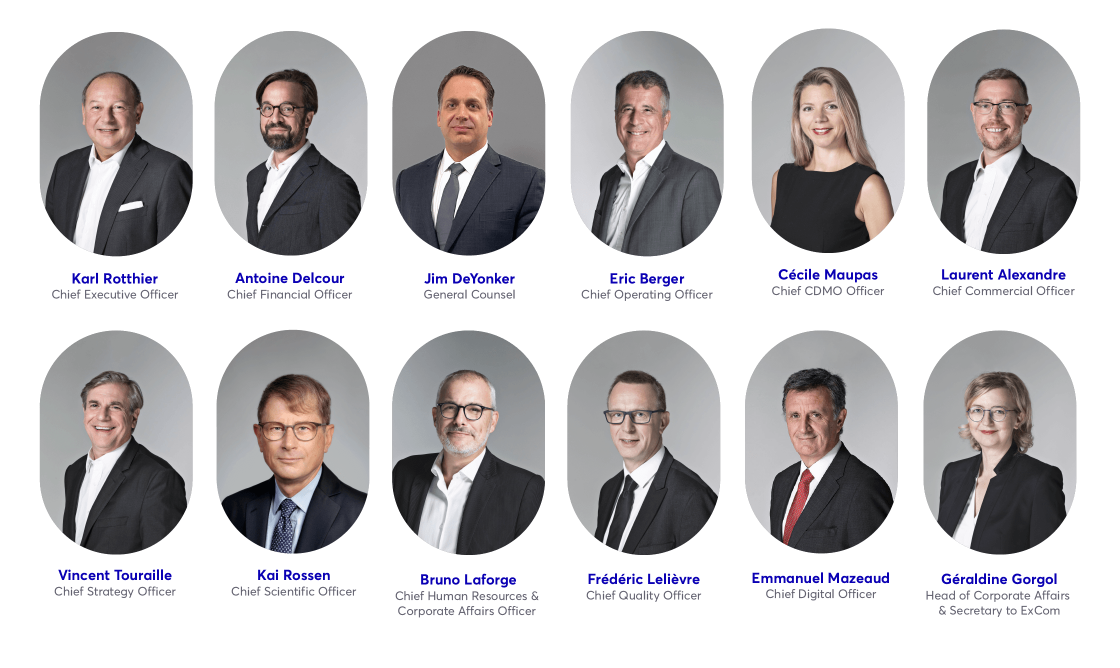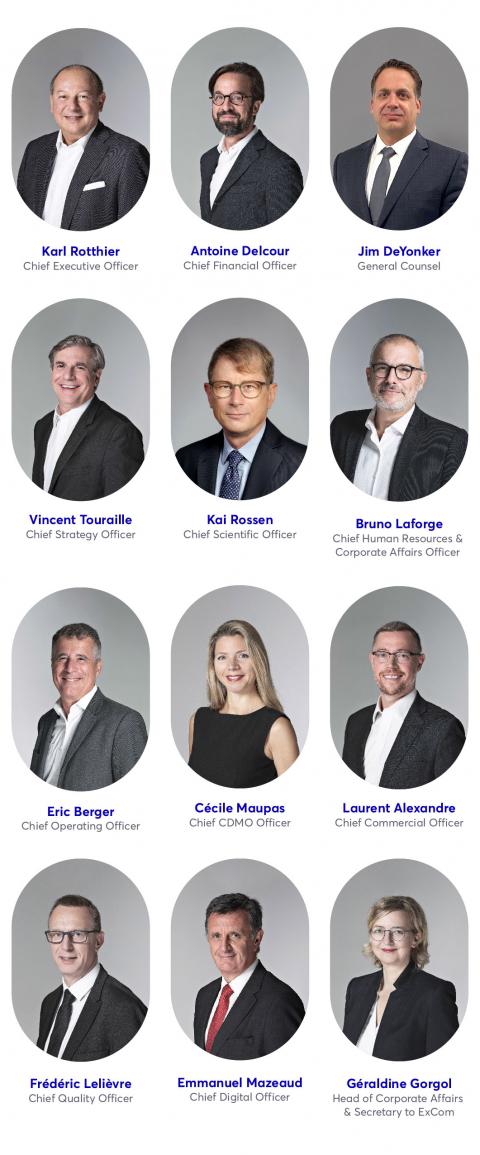 Our Vision
Reinventing active ingredient solutions to sustainably meet clients' and patients' needs around the world.
Our Mission
We work passionately to develop, manufacture, and supply active ingredient solutions for our healthcare partners around the world. 
We leverage our industrial expertise and experience to deliver solutions that meet the highest quality, social and environmental requirements — all while ensuring stakeholder' satisfaction.
Our strategy
Our strategy is a three-pronged, accelerate-expand-develop approach.  
Accelerate our activities as a Contract Development & Manufacturing Organization, through our dedicated team, our six on-site R&D centers of excellence and our 6 top tier manufacturing sites with launching units.
Expand our technological platforms and our presence in highly differentiated complex APIs, with a special focus on Tides and highly potent APIs.
Develop our existing product portfolio through innovative line extension, client insights on major pharmaceuticals markets and manufacturing capabilities to flourish projects.
Our positioning
With approximately €1 billion in expected sales by 2022, EUROAPI will rank #1 in small molecule APIs, and our strong innovation and R&D capabilities allow us to accelerate our development in more complex molecules' segments through CDMO.
Counting approximately 200 APIs, EUROAPI offers one of the largest portfolios in the industry, addressing a wide population of patients and providing global coverage for more than 80 countries. 
Our ambition for Environment, Social and Governance [ESG]
At EUROAPI, we're reinventing active ingredient solutions to sustainably meet clients' and patients' needs around the world.  
Building on Sanofi's legacy of excellence in ESG, we're creating a custom, research-backed strategy that addresses the full spectrum of challenges and opportunities available to us, taking into consideration our geographical footprint, our core business, as well as the needs and wellbeing of our employees. 
A collaborative approach

Building a differentiating ESG strategy requires diverse input. So, we opened a dialogue with more than 1,200 internal and external stakeholders through a survey spanning 30 countries.

Employees, clients, suppliers, investors, non-profits, and more were called upon to share what they expect from an innovative, sustainable industry leader. Their insight was invaluable and gave us a well-rounded base for shaping what would become our key commitments.
Our priorities

The findings of our global survey helped to define our ESG priorities. The resounding takeaway was that expectations are at an all-time high, and we look forward to rising to this occasion.
We've identified a range of priorities, which align to three axes:
Create sustainable conditions and ways of working for operational excellence
Work with our partners to ensure compliance and fair practices
Propose innovative processes and services that are sustainable by design
What's Next
We've reached consensus on the priority ESG issues we will be addressing and are in the process of fine tuning a concrete action plan with built-in KPIs for tangible quantitative analysis. We expect to roll out our full strategy in 2022, and communicate with transparency on our plans, and more importantly, our performance.